Envy Medical Clarity MD Clarifying Serum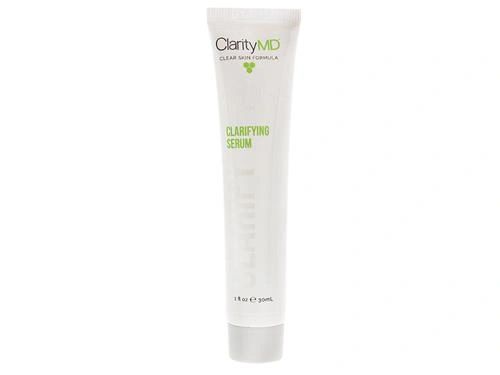 Envy Medical Clarity MD Clarifying Serum
Our unique bakuchiol formula makes ClarityMD the most gentle acne remover available.
Our BioNutrient Clarity Complex is a skin care 'elixir' designed with the power of ayurvedic Bakuchiol, skin-clearing Salicylic Acid, and a soothing Active Chamomile Complex. It is just one reason to believe!
EASY
The path to clear, healthy skin is quick and easy with our two step, twice-daily system.
Cleanse your skin, morning and night, with our Deep Pore Cleanser.
Follow with our Clarifying Serum. It's water-light, potently effective and all you need for the best skin of your life.
BEAUTIFUL
When you're acne free, use ClarityMD to boost healthy skin radiance, texture, and tone.
Re-texturizes skin for a smooth, luscious luminous complexion
Reduces the look of pores and smoothes the look of fine lines and wrinkles